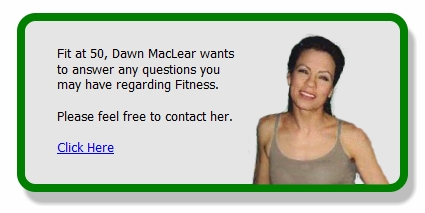 Here's why you can trust Dawn MacLear's exercises:
Dawn has studying:
Martial Arts since 1985

Shotokan State Champion, Senior Women's KATA 1985, AZ
Dance since 1970(Ballet, Jazz, Tap, Folk)
Exercise Science since 1993
Dawn was the voice of Fitness on "Lisa's Lunchtime Workout" on Z104 (The local Bonneville Station in Washington DC)  for three years with 600,000 listeners, five days a week, was featured in Health Magazine August 2001 and quoted in USA Today Feb. 2001, and is a recognized by Fairfax County, Virginia as an Expert Witness (weight lifting ).
Her exercises were named as one of the best by Cooking Light Jan. 2002 magazine  and her ideas for ladies were featured in Redbook Magazine, too!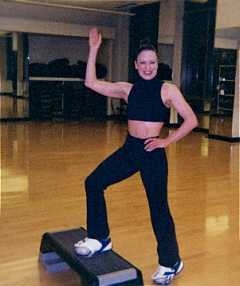 No one else in the Fitness Industry has as varied a background and Dawn keeps on learning – decade after decade after decade!
Dawn MacLear is Yoga Certified by Evergreen Yoga since 1995 in Bethesda, MD.
Dawn MacLear is Certified by the American Council on Exercise as a Group Exercise Instructor and Personal Trainer and is a provider of Continuing Education Credits for other ACE Certified Fitness Professionals.
Dawn is proud to work with Joleen Michalowicz, MD for all of her DVDs.
Dawn brought some of her best routines to these DVDs for you!
Here's a list of common questions you're probably asking yourself right now:
What exercises are good for me?
Dawn gives us exercises that are good for everyone!
Can I follow the exercises easily?
Yes! Dawn demonstrates and repeats each exercise!
Wouldn't you like to feel better?
Get more done each day?